Self-Care for Survivors of Narcissistic Abuse
Because you're important, you deserve it and you're worth the trouble!
https://youtu.be/Tvq7GhItKlg Are they really a narcissist? What if I was wrong? It wasn't so bad, was it? Are you asking yourself these questions or feeling like your love will be enough to make things ok/heal the toxic person? You may be experiencing cognitive...
The late Steve Jobs inspired many people during his life. In addition to showing the world that a college dropout wasn't necessarily doomed to failure, Jobs freely shared his secrets to success with the world. Even though I'm currently a PC and Android kind of girl, I...
read more
One of the biggest reasons I created the Project Blissful site is because I wanted to help other people have better lives. Over the years, I've come to understand that all it takes to begin to effect positive change in your life is the ability to believe that you...
read more
It's February 29, people! This day only comes (approximately) once every four years, so let me be the first to wish you a very happy Leap Day. So what's the big deal about Leap Day? For many people, it's just another day. But it makes me smile to think of all the...
read more
From 101FunJokes.com Two confirmed bachelors sat talking, their conversation drifted from politics to cooking. "I got a cookbook once," said one, "but I could never do anything with it." "Too much fancy work in it, eh?" asked the other. "You said it. Every one of the...
read more
Submitted by Deep Soni "China has a population of a billion people. One billion. That means even if you're a one in a million kind of guy, there are still a thousand others exactly like you." ~A. Whitney Brown "My grandfather always said, 'Don't watch your money;...
read more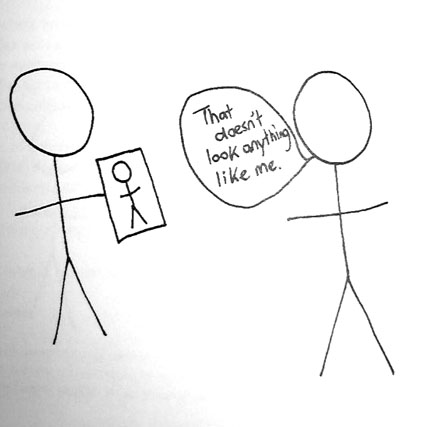 Submitted by Randy Barefoot Q.  What's brown and sticky? A.  A stick. Q.  What do you call a boomerang that doesn't come back? A.  A stick. Submitted by Deep Soni "I bought a box of animal crackers and it said on it 'Do not eat if seal is broken.' So I opened...
read more
You are not alone
Let us walk you through it.
Subscribe for an enhanced recovery experience designed especially for survivors of narcissistic abuse – and customized for your personal current situation.
(Visited 2,733 times, 1 visits today)