Does being a narcissist "rub off" on you? Is narcissistic personality disorder contagious? I'm answering those questions in the video below. (more…)
"The natural state of motherhood is unselfishness. When you become a mother, you are no longer the center of your own universe. You relinquish that position to your children." ~Jessica Lange
Being a mom is a hard job. And sometimes, you've been unselfish for TOO long. You might even feel like just running away.
What would happen if mommies decided to run away from home?
I mean, what if you open the door and run and don't look back?
Of course this is something I (and most moms) would never do, but sometimes it feels like to have that option would be great.
Moms have to be strong to put up with all the crap we take from our kids, mates and the world.
Unfair Stereotypes: Mommy and Daddy and Kiddo Make Three
F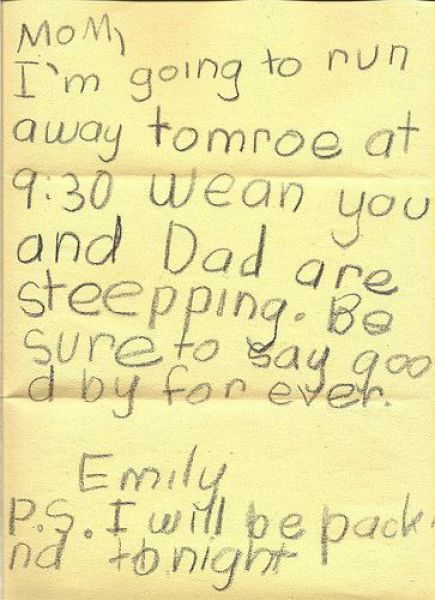 reaking stereotypes! The world looks at being a mom as a duty, not a loving choice. If the woman decides one day to get up pack a bag and just leave, the world would label her as a bad mom.
If a man decides to pick up and leave, the world might think, "Maybe the wife was mean, or to much to handle. Poor guy, he just needed a break."
If the kid runs away, they are looked at as a troubled teen, attention-seeking or just plain "bad."
How fair it this crap?
Just My Two Cents! Now, let me hear your feelings on this one in the comments section, below!
Related articles