Let's not make this all about losing weight, but let's be realistic and enjoy the fact that improved posture means weight loss for many reasons.
Your weight shouldn't define you, so just take that as a side benefit. Your posture is the thing that really counts.
It can make you look and feel better as well as reducing the risk of serious health conditions. And the best part is that your posture is one of the easiest things to work on.
If you had a grandmother like mine, you had many lessons and comments concerning how you should be sitting up straight.
My grandmother spent the last few years of her life in a hospital bed because of her problems with her back. I have scoliosis and (obviously) a family history of back problems.
However, when I was a kid I thought that good posture was as senseless as anything else.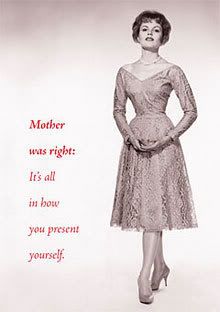 My grandmother had a valid point though. As women age, even the ones who never had back problems need to start worrying about things like osteoporosis. Exercise, a healthy diet, and some focus on posture can lead to better health in general.
So, what's the best way to enhance your posture? The best way is to not focus on your posture at all, but to focus on your core.
That's right, we aren't going to be taping any yardsticks to your head, but you would be doing yourself a huge favor if you invested in a stability ball. It's really the only tool you need to improve your posture.
As you sit on a stability ball with both of your feet on the ground, you have no choice but to stabilize your core.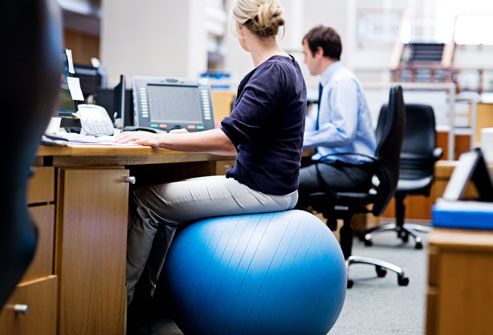 This means you sit up straight and use your back muscles as well as your abdomen muscles to keep your core steady.
You will also be using your legs to keep the ball steady.
Make sure to keep your feet flat on the floor and don't let any one part of you touch another part of you. For example, don't put your elbows on your knees. And yes, the stability ball can be lots of fun to play with too.
Your core is where it all starts. When you hunch over, you restrict the blood flow to your vital organs as you put pressure on them.
If you happen to be overweight already, you are already making your heart work harder than it should without hunching over. When you hunch over, you just about double the effort your heart has to put forth. Use the stability ball in place of your desk chair or favorite lounge chair. You will breathe easier, feel better, and enjoy a whole new posture. As a result, your body language will attract more people to you.
If you like the fact that this very low impact method is so effective, try planking next. You'll be amazed at the results!