"One is never over-dressed or underdressed with a Little Black Dress." ~Karl Lagerfeld
Listen up, ladies. You need a little black dress in your wardrobe. I don't care if you're a factory worker who rarely has occasion to dress up–you never know when you'll need to attend a special event, go on a date or even just dress up for the holidays or a fancy family get-together.
Did you know?

We are actively building our Blissful Style Guides resource section, so stay tuned for updates.
Blissful Style Guide: How to Find the Perfect Little Black Dress Within Your Budget
Here are a few tips I've learned along the way for finding the right little black dress to fit your budget.
Shop the sales: Since a little black dress is a timeless piece that can be easily dressed up or down for nearly any occasion, there's nothing wrong with hitting clearance sales, especially through the online venues.
For example, I purchased the dress I'm wearing in the photo to the right at KMART.com from the Sofia Vergara collection and absolutely love it!
And it was on clearance. (Worth mentioning: since I got such a deal, i also picked up the same dress in an alternate, trendier orange color.) For the record, I also love NoMoreRack.com for stuff like this.
Need labels carefully: Listen, as the proud  owner of several "real" designer handbags, most of which were second-hand (and a few hand-me-downs), I totally feel you on the need to have "real" labels.
Sometimes, you need a label–but MOST times, a label is a luxury that may not be necessary.
For example, if you wanted to dress down your look with a shawl or scarf, you could consider one of these options based on your budget.
High-End* Option: Hermes Paris Broderie Hermes Stole
Retail Price: $1,025.00
*Awesomely luxurious, but I can't say I'd ever spend this much on a scarf, even if I was loaded–but I include it for people who can and will choose the higher-end options when they're available.
Upper Echelon Option: Jill SanderStole in Cobalt

Retail Price: $448
(Current Sale Price: $315)
Mid-Range* Option: Faliero Sarti Oblong Scarf
Retail Price: $235
*Slightly lower quality but worth the price for a one-season wear.
Best Bang for Your Buck*: Scialle Large Unito Royal Blue Scarf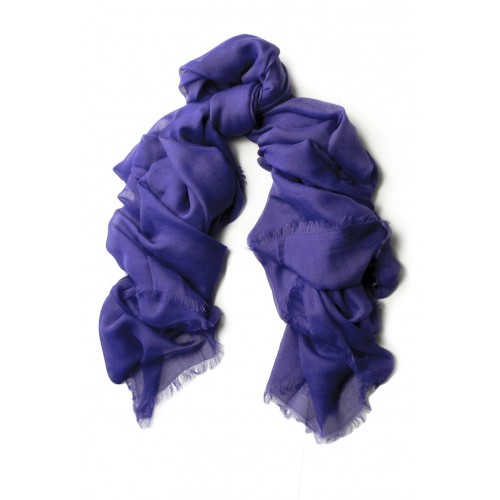 Retail Price: $185
*NOTE: I consider this one the "best bang for your buck" because the quality matches even the Hermes scarf listed above, but the fact that the company's not well-known yet means the label can't drive up the price.
Retail Price: $4.99
*I found this pretty chiffon wrap on eBay for less than $5 with free shipping. Only concern: quality is lacking.
How do you choose the right little black dress for your budget? Share your thoughts and experiences (and your relevant links!) in the comments section, below. 
Related articles