Bed and sleep blog Mattress-Inquirer.com reviews and discusses a recent study showing possible links between sleep quality and signs of skin aging.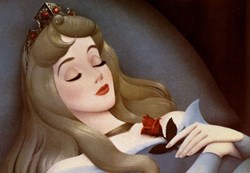 Chicago, IL (PRWEB) January 02, 2014
Beauty sleep has long been touted as a common sense strategy for looking fresh and youthful. One recent study aimed to test whether rest quality truly affected skin aging, yielding some interesting results that offer a good excuse for hitting the snooze button.
Mattress Inquirer, a bed and sleep news blog, details this research and offers tips getting better sleep in their latest article, "Beauty Sleep: Getting Rest Really Can Help Your Looks".
The study, "Effects of Sleep Quality on Skin Aging and Function", was conducted by researchers at the University Hospitals Case Medical Center and Case Western Reserve University in Ohio, and was funded by Estee Lauder Companies. In a PDF report summarizing the results, the researchers detail the findings discussed by Mattress Inquirer.
The article begins by summarizing the study and findings. In the participant group of sixty women, about half were classified as poor sleepers and half as good sleepers based on questionnaires of sleep duration and habits. The participants then underwent several tests designed to measure skin aging, recovery function, and the women's self-perceptions.
Mattress Inquirer highlights some of the more interesting results reported by the study, which include highlight tangible differences between good and poor sleepers' skin. Good sleepers scored better on measures of internal or intrinsic aging, which includes traits like fine lines, skin elasticity and evenness of pigmentation. The well-rested group also proved better at retaining moisture and recovering from disruption and ultraviolet light exposure.
The poor sleepers also had higher average body mass indexes, and included a greater proportion of obese women. Self-perception was the other major result, with the well-rested women reporting higher satisfaction with their looks, appearance and complexion.
Given the results of the research and the numerous ways that sleep impacts long-term health as well as physical and mental well-being, Mattress Inquirer stresses the importance of healthy sleep habits. The article concludes with a few suggestions for improving rest quality based on sleep hygiene guidelines. Tips include sticking to a regular sleep-wake schedule, partaking in regular exercise and a healthy diet, developing a relaxing bedtime ritual, and establishing a relaxing atmosphere by limiting noise/light and selecting a comfortable, good quality mattress. The website also offers several other articles on current sleep news as well as mattress buying guides and comparisons for interested readers.
Mattress-Inquirer.com is an informational blog that provides relevant and recent news related to the health, sleep, and mattress industries. In addition to covering new technologies, mattress reviews and opinion pieces, readers enjoy a variety of helpful educational resources designed to aid shopping and sleep quality.
Related articles